From the 8th of February untlil the 11th of March here will be noc shipping. We will start shipping again at the 11th of March.
Cheers your lace team

Just to let you know. Very frequently when people get our magazine they say "Hey, its bigger then I thought" … yes we are not pocket size our mag is about A4/Letter size. Why? Cause bigger is better.












LACOSTE KIDROBOT EBOY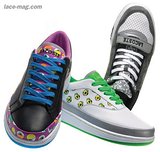 Lacoste and Kidrobot are coming down with a colab this autumn. Three models the Missouri 85, the Revan 2 and 3 comes with three...
read more >
Skull sneaker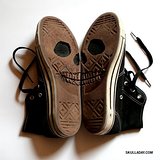 If found these on a nice project site called Skull-A-Day. Think they will be good for a walk on wet cement. <LINK...
read more >